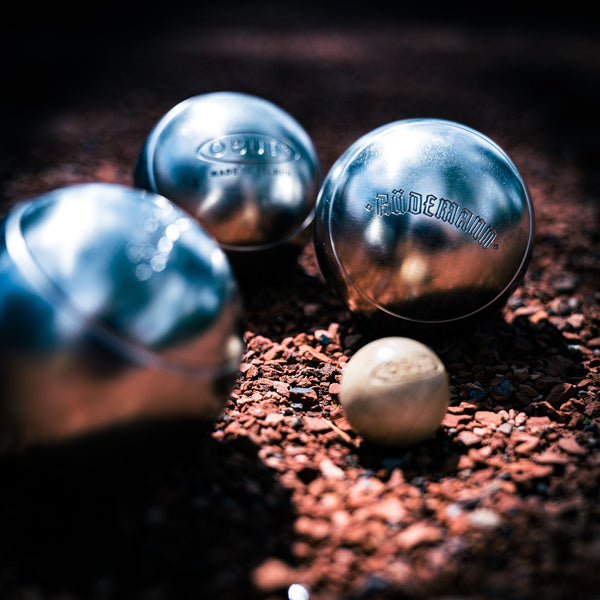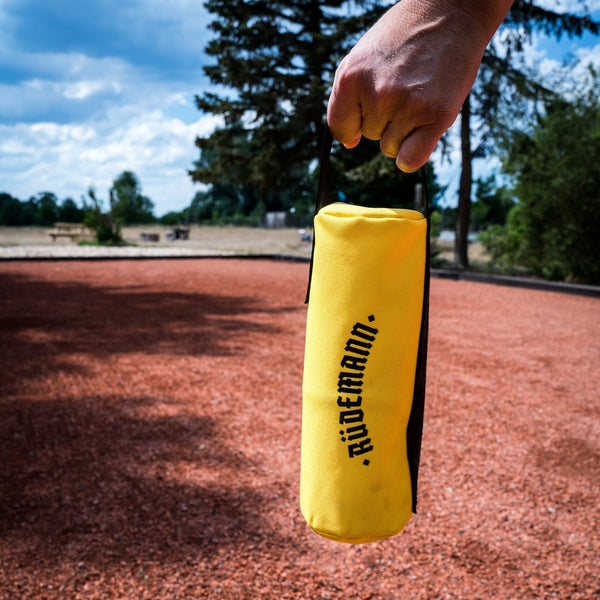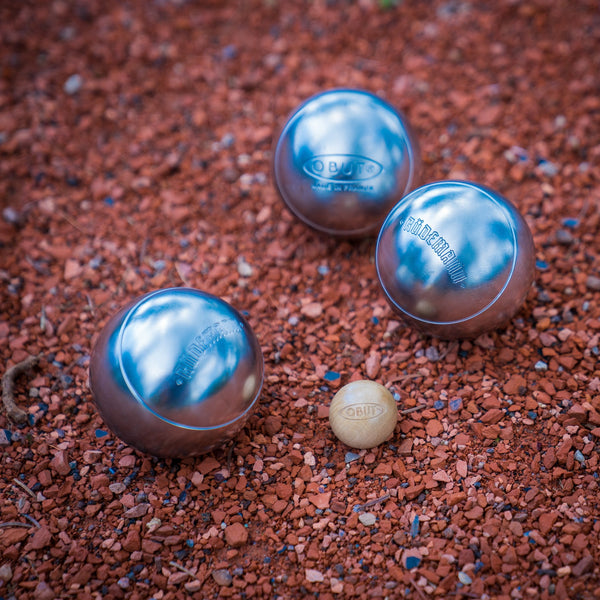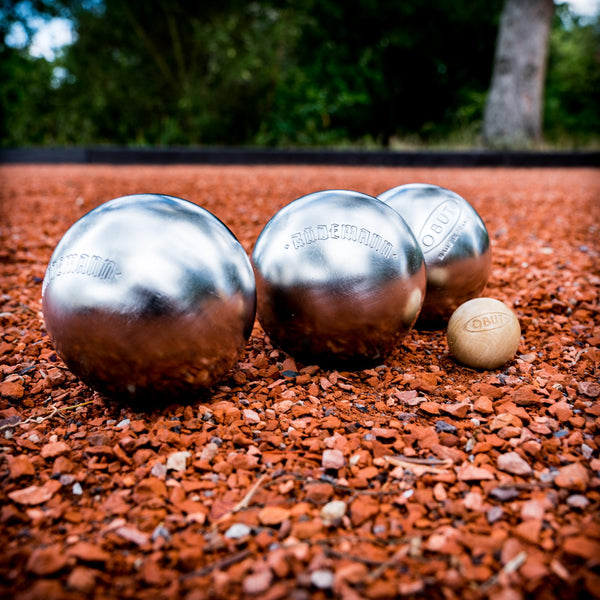 Rüdemann X OBUT boules set
Tax included
Shipping calculated at checkout

It's a well-known fact that we don't do things by halves, which is why we teamed up with what is probably the best-known manufacturer of boules and pétanque balls and created the Rüdemann Boule Set. What could be nicer than playing a little game of boules on vacation or on a sunny afternoon? Not much! Except maybe a little glass of Rüdemann Anise... Of course it is included in this set and there is also a Rüdemann bullet bag so that you can take your bullets with you anywhere. If you want to play in pairs, we have decided on two different ball designs so that you can always tell your balls apart. So: Allez les Boules!
Obut balls belong to the upper class and cannot be compared to the balls that you can get in the supermarket for €20. We stand for quality and this is also reflected in our sets.
This set comes to you free of charge!
Scope of delivery:
1x Rüdemann anise | 500ml | 42% VOL
1x wooden target ball
3x Obut Boule balls INOX with Rüdemann logo engraving | Weight approx. 650g per ball | Diameter approx. 73mm
1x Obut transport bag yellow with Rüdemann logo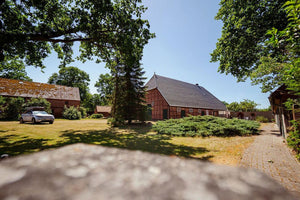 Familienbrennerei aus dem Münsterland
In unserer Heimat, dem Münsterland, arbeiten wir mit einer kleinen Familienbrennerei zusammen, die ihren Alkohol noch selber aus Getreide vom eigenen Feld brennt. Das macht unsere Spirituosen so besonders. Parallel bauen wir gerade an unserer eigenen Brennerei auf unserem Rüdehof, wo wir dann in Zukunft unsere Produkte herstellen wollen.
Handgemachte Spirituosen
Von der Ernte bis zur Abfüllung wird bei Rüdemann alles von Hand gemacht. So können wir eine gleichbleibende Qualität unserer Produkte gewährleisten und sicher sein, dass Du immer ein hochwertiges Produkt in den Händen hältst.
Das ist Rüdemann
Wir, dass sind Jan und Niklas – Abenteurer, Naturliebhaber und begeisterte Jäger die keine Lust mehr auf klebrigen Kräuterlikör hatten. Aus einer Idee entstand Rüdemann – hochwertige Spirituosen aus heimischen Rohstoffen. Mittlerweile leiten wir alles von unserem Rüdehof, wo auch gerade unsere neue Brennerei entsteht.